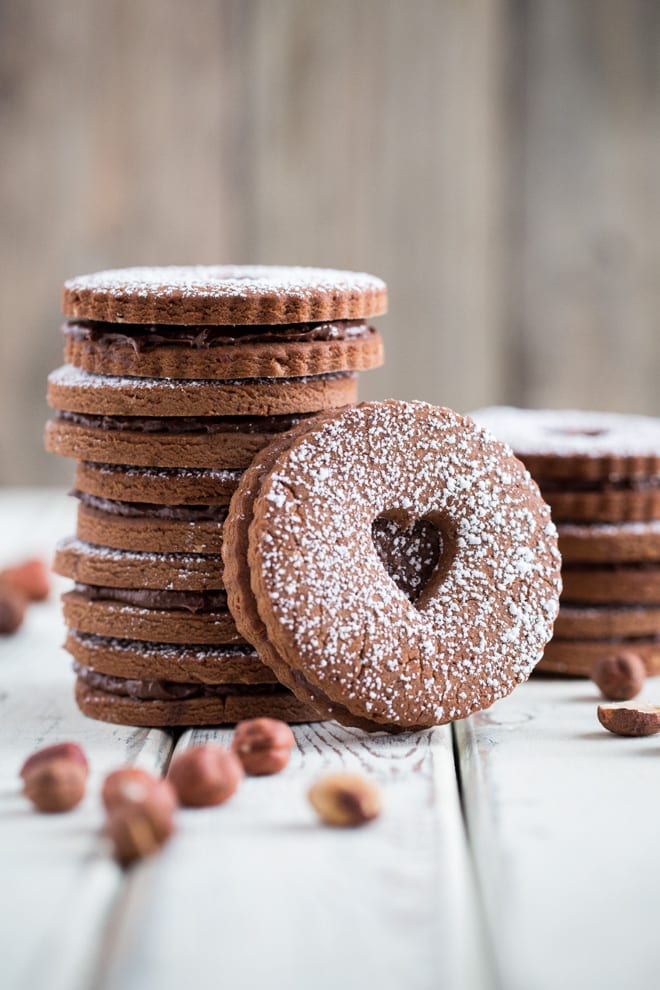 Hazelnutter Protein Cookies
Prep: 15 mins | Cook: 15 mins | Total: 30 mins | Quantity: 13 sandwiched cookies
Ingredients
Cookies:
3/4 cup (150g) dairy free spread or block margarine (see note)
1/2 cup (100g) Hazelnutter Protein Spread
1/2 cup (120g) coconut sugar
2 + 1/4 cups (300g) plain flour
Filling:
Instructions
Preheat your oven to 170 Fan / 190 C / 375 F / Gas 5 and line 2 large trays with baking parchment or silicon mats
In a large bowl or the bowl of a stand mixer (see note) put your dairy free spread, protein spread and coconut sugar and beat everything together until smooth and creamy
Gently mix in the flour and protein powder - you don't want to over-mix so just bring together till it forms a soft dough
Tip out onto a lightly floured surface and roll out to around 1/2 cm thick. Sprinkle the top with a little flour to help you roll them out without sticking to the pin
I used 6cm fluted cutters to cut circles from your dough. I also used a tiny heart cutter to cut shapes from the centres of half the circles but this is for aesthetics only and not necessary!
Carefully lift your cookies onto your lined baking trays and re-roll and cut your dough trimmings until it's all used up
Bake the cookies for 15 minutes then leave to cool on the tray for 10 minutes before transferring to a wire rack to cool completely
Once they're cooled spread half the cookies with the protein spread then top each one with another cookie
You can dust with a little icing sugar if you like but again it's just for aesthetics!
Store in an airtight container
Notes
If you're using an electric stand mixer then you can use the block margarine straight from the fridge. If you're mixing the cookies by hand you'll find it easier to use either the spread or leave the block margarine to soften at room temperature. Both the spread and the block margarine work perfectly for this recipe!
Recipe by The Cook & Him at https://thecookandhim.com/recipes/hazelnutter-protein-cookies/