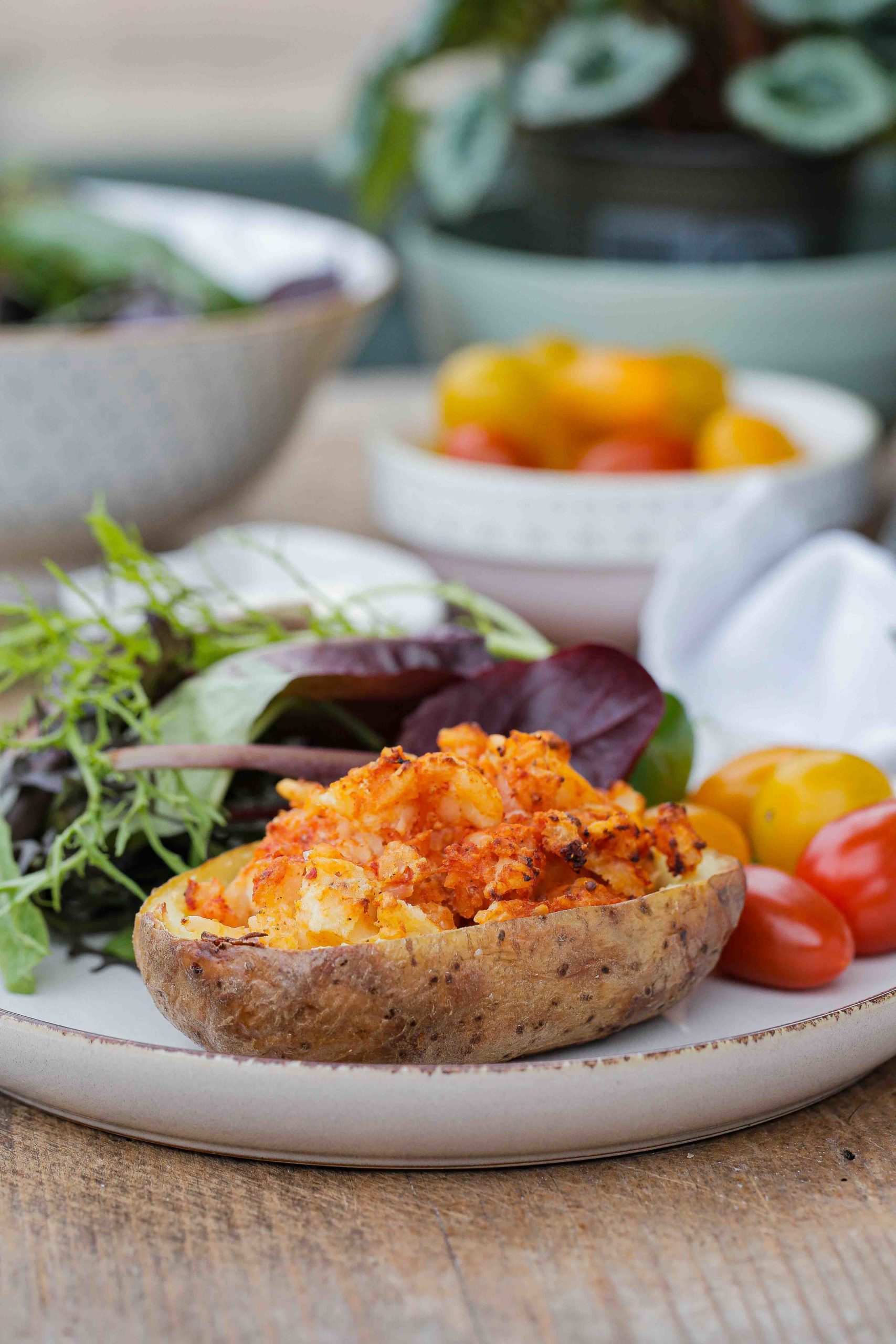 Pizza Stuffed Twice Baked Potatoes
Prep: 15 mins | Cook: 120 mins | Total: 135 mins | Quantity: 2 portion
Ingredients
2 large baking potatoes
1 teaspoon oil
1 tablespoon tomato puree
1/2 cup (60g) vegan cheese – grated
1 teaspoon wholegrain mustard
1 teaspoon garlic powder/granules
few leaves fresh basil – or sub with 1 teaspoon dried basil
salt and pepper
Instructions
Preheat the oven to 180 Fan / 200 C / 400 F / Gas 6
Scrub your potato to remove any dirt, pat dry, prick all over with a knife or fork then rub the skin with a little olive oil.
Place in a baking tray, sprinkle over some salt then bake for 1 – 1 ½ hours – test if it's done by poking with a pointed knife – the skin should be crispy and the flesh soft. Cook for a little longer if necessary.
Leave the potato to cool slightly (or completely if you want to finish it later) then cut it in half lengthways.
Using a spoon, scoop out the flesh into a bowl, being careful not to tear the skin. Lay the empty skins back in the baking tray
To the potato flesh add the tomato puree, cheese, mustard, garlic granules, basil and a pinch each of salt and pepper
Spoon the mixture back into the empty skins, sprinkle with grated parmesan and bake at the same temperatures as above for 20-25 minutes till piping hot.
Notes
Cool and chill the baked potatoes ready to scoop and fill another time
Chill once scooped and filled
Vary your fillings - try vegan pepperoni, dried chilli or red pepper flakes, artichoke hearts, pesto, cooked mushrooms and onions
Recipe by The Cook & Him at https://thecookandhim.com/recipes/twice-baked-potatoes/