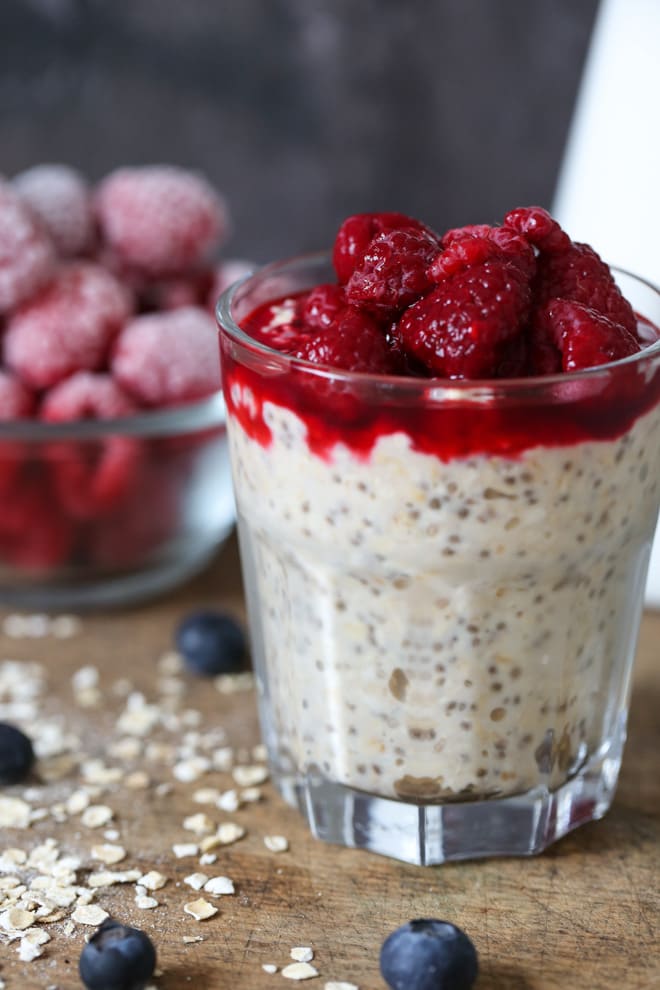 Raspberry and Baobab Overnight Oats
Prep: 10 mins | Cook: 0 mins | Total: 10 mins | Quantity: 1 portion
Ingredients
1 cup rolled oats
1 cup almond milk
2 tsp maple syrup
1/3 cup raspberries – fresh or frozen
2 heaped tsp Revolution Foods Baobab Powder
Instructions
Simply tip the oats and chia seeds into a container - it can be a pretty glass or some kind of easily transportable plastic tub with a lid!
Add the almond milk and maple syrup and give everything a really good stir
Put in the fridge and leave overnight (or over several nights if you're making a few in advance!)
Put the raspberries into another container and dust over the baobab powder
To serve simply give the raspberries and baobab a stir then tip onto the top of the overnight oats.  Enjoy!
Recipe by The Cook & Him at https://thecookandhim.com/recipes/raspberry-and-baobab-overnight-oats/