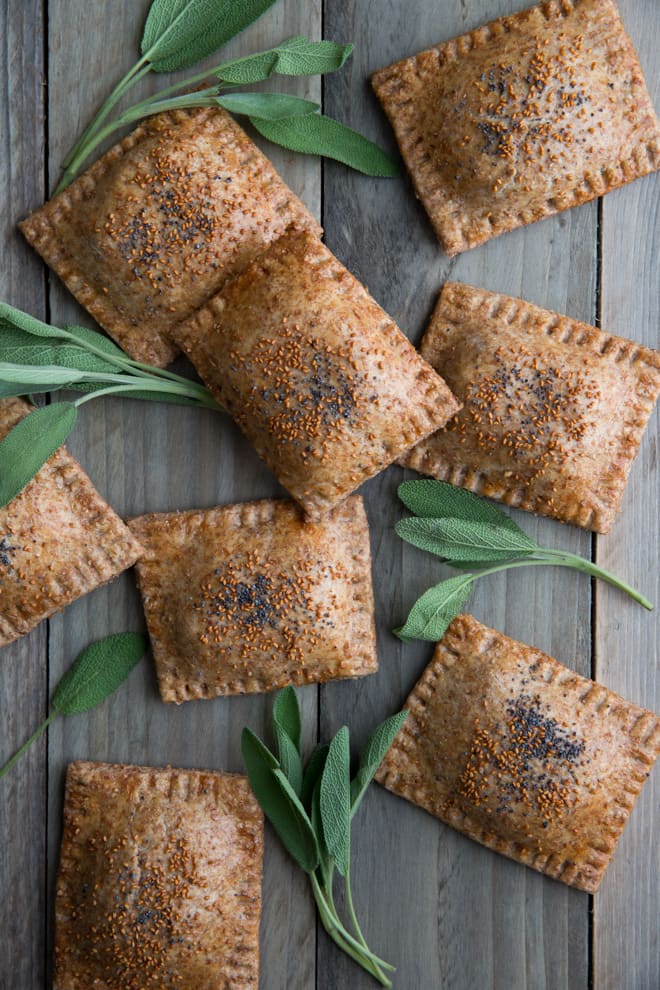 Posted in Recipes on 26.12.2017
Leftovers Mini Pies
prep: 20 mins / cook: 25 mins / inactive: 30 mins / total: 1 hour 15 mins / quantity: 8 pies Print recipe?
PHEW!  I hope you're reading this in a happy post Christmas haze!  Everyone got all the exact presents they wanted.  Nothing was burnt/dry/forgotten.  You had all the right batteries for all the right toys.  Nothing took hours to construct so there were no bashed fingers and swearing.  And everyone fell in a happy pile in front of The Queen's speech.  Reality right? ?
So all the food has been cooked – and leftovers are now overflowing in your fridge.  What to do, what to do.  Bubble and squeak is an obvious favourite for all those lovely left over veggies.  Though I CANNOT remember a time we EVER had any left over roast potatoes.  But if you overdid it on the stuffing (because we all overdo EVERYTHING for 1 day right?) there's a couple of things you can do.  This stuffing is just perfect in a simple sandwich with some pickle or relish.  Yikes, I'm actually drooling right now at the thought.  But that's because I've eaten it and now just how YU-HUM it is.  Cutlery wasn't even involved, I literally just scooped it right out of the dish with my hands.
But if you want something a little more adventurous and aren't fed up of cooking yet, try these Leftovers Mini Pies.  Little parcels of stuffing heaven right here folks.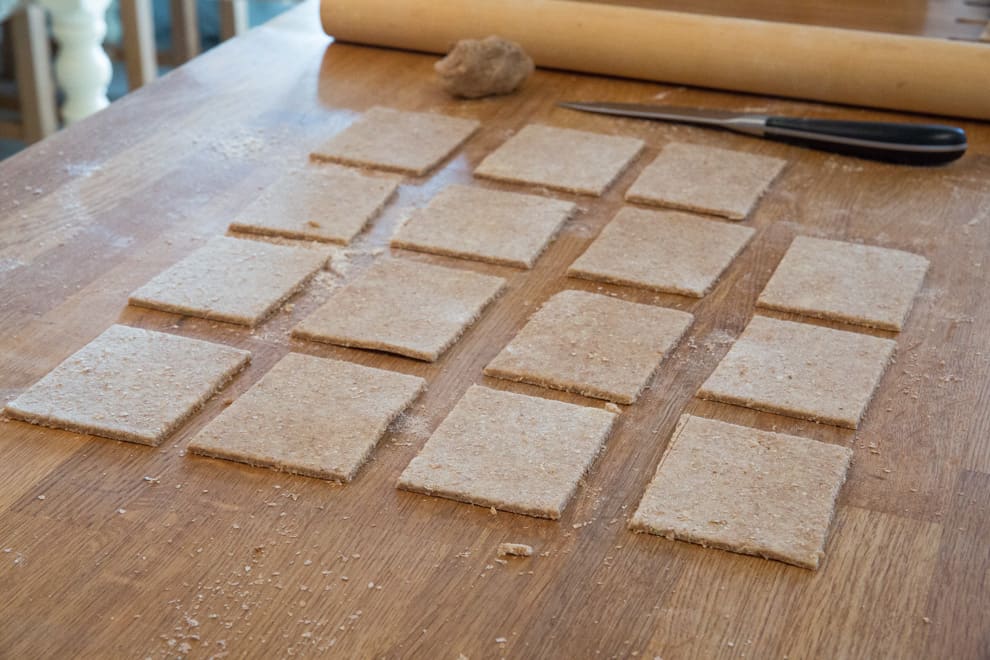 You can make them any shape or size you like.  I went for simple squares 'cause I'm a simple girl.  And if you have any leftover pastry trimmings (leftovers of leftovers?!) cook them anyway – the birds and pups love 'em!  I've put a bit of dried rosemary in the pastry because we want to extend those Christmas flavours for a tiny bit longer right?!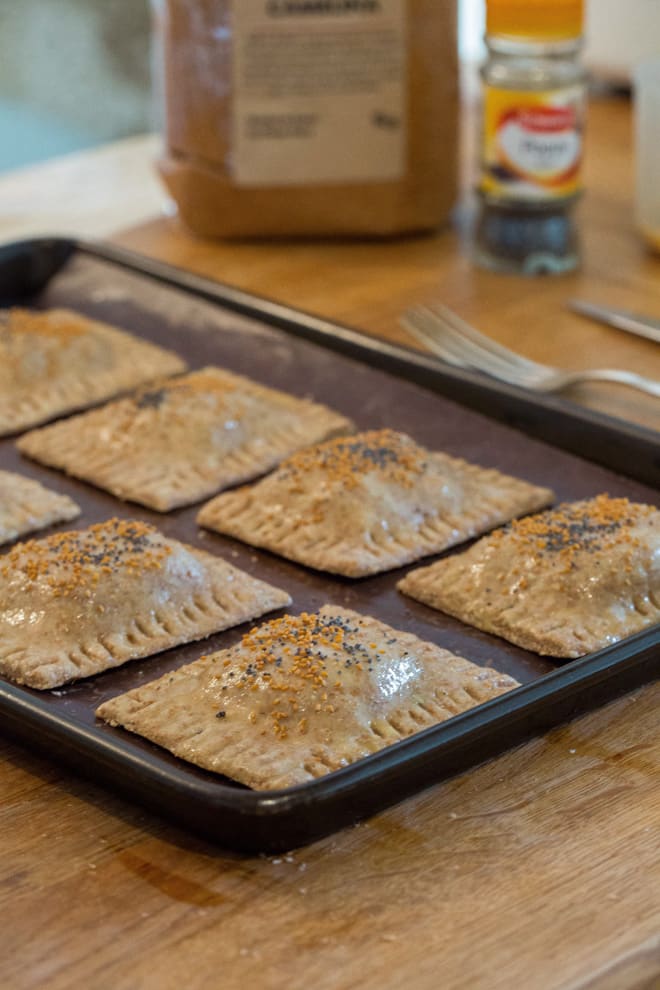 And I swear on Queen and country that I cannot stop using Hodmedods Camelina Seeds.  I'm now at the point of not even bothering to try and come up with ways to use them.  I just put them on/in anyway.  They are THE NUTTIEST little things, utterly full of flavour.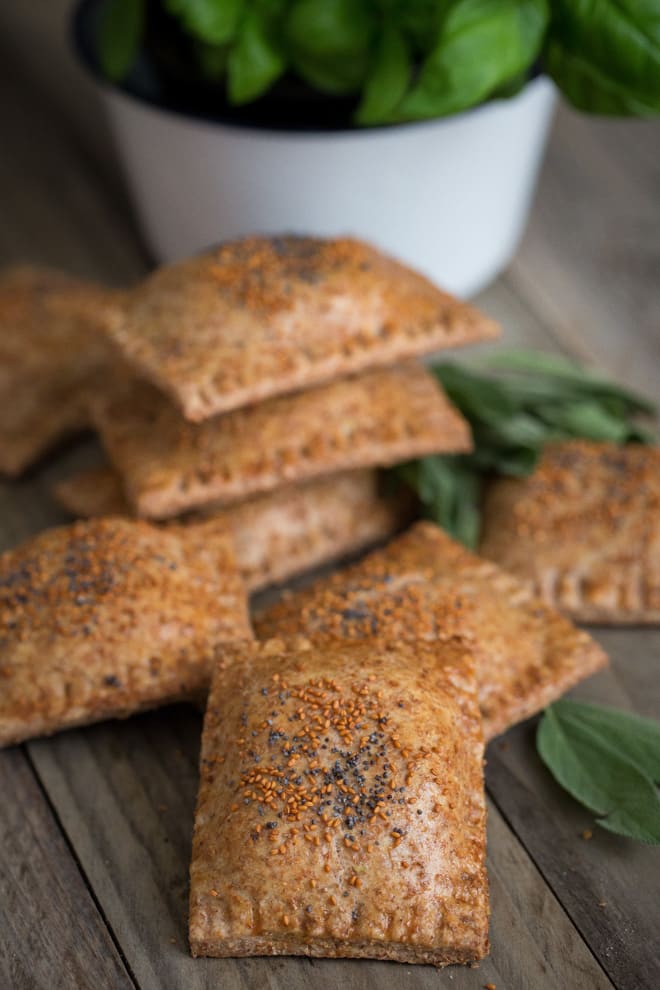 If you make this recipe or any of the recipes from The Cook & Him we'd LOVE to see! Just snap a picture and share it on Instagram using #thecookandhim and tagging @thecookandhim in the photo itself (as this guarantees we'll see your picture!
)
And don't forget to follow us on Instagram , Facebook or Twitter for even more recipe inspiration and chat, competitions, behind the scenes and so much more!
Leftovers Mini Pies
prep: 20 mins / cook: 25 mins / inactive: 30 mins / total: 1 hour 15 mins / quantity: 8 pies
Ingredients
250g Hodmedod's Suffolk Stoneground Wholemeal Flour
110g chilled butter – diced
Pinch salt
1/2 tsp dried rosemary
4-6 tblsp cold water
Leftover stuffing/vegetables
A little beaten egg for glazing
Hodmedod's Camelina seeds, poppy seeds, sesame seeds – whatever you have available!
Instructions
Tip the flour into a large bowl and add the diced butter and salt.  Using your finger tips 'rub' the butter into the flour until the mixture resembles fine breadcrumbs and you no longer have any large lumps of unmixed butter
Add 4 tblsp of cold water and work gently to bring the mixture together to form a dough, adding more water if needed.  Try not to knead the dough too much as this is what makes it tough once cooked
Once you have the dough formed, flatten it into an oval disc, wrap in cling-film and put in the fridge for at least 30 minutes or overnight (or freeze!)
Preheat the oven to 180 Fan / 200 C / 400 F / Gas 6
Remove the pastry from the fridge and on a floured work surface, roll out the pastry till it's about the thickness of a £1 coin.  Remember to turn the dough frequently as you roll to help prevent the pastry sticking to the table
Cut into shapes with a knife - I made mine 3 x 3 1/2 inch rectangles.  Brush a little beaten egg around all edges of half of your pastry shapes
Place your filling in the centre, flattening slightly - you don't want it too domed or your tops won't fit!
Lay the top pieces of pastry down, pressing the edges together to seal then crimp with a fork
Brush the tops with a little more beaten egg and sprinkle with your available seeds
Bake for 25 minutes until lovely and golden brown
These are lovely warm but just as lovely chilled - great for lunchboxes!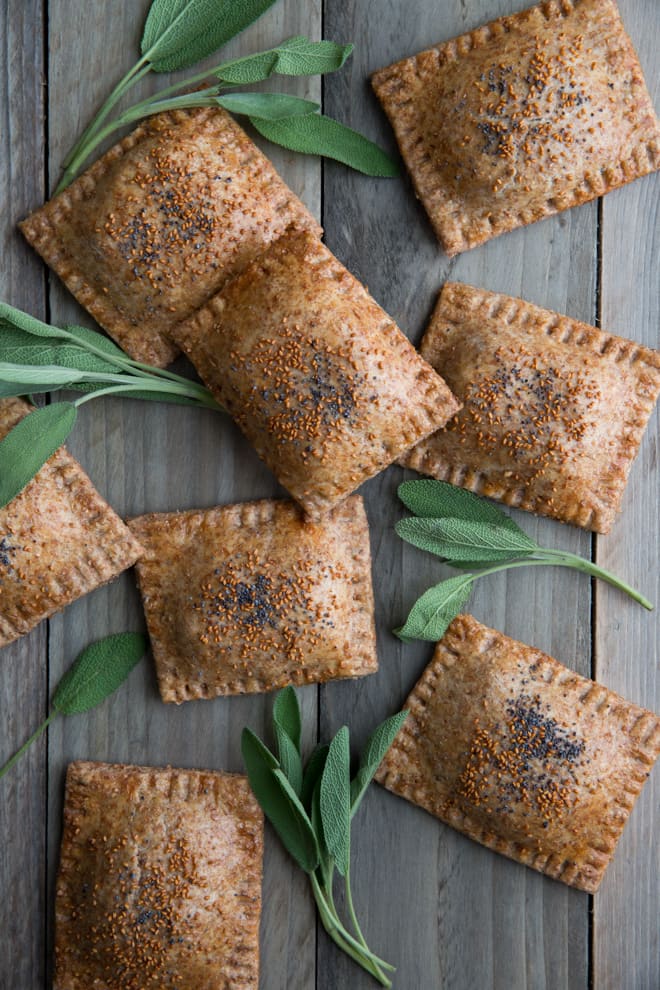 Hello and welcome to The Cook & Him.
We are Sam (The Cook), Phil (Him) and our little dog Nooch. What started with a plan to shed a few pounds back in 2016, soon became obvious that eating healthy doesn't have to be bland and boring.
So, combining Sam's 15 years of experience working within Michelin starred restaurants and our love for deliciously healthy food, we're creating recipes for you to make and enjoy. We've added our own unique spin on traditional and contemporary vegetarian and vegan recipes that keep you (and your pets!) healthy and full.  And we make sure they just work.
All things autumn - warming soups, savoury bakes and delicious sweet treats!
and I would like to see...
Or search for a recipe or post by keyword